Happy International Women's Day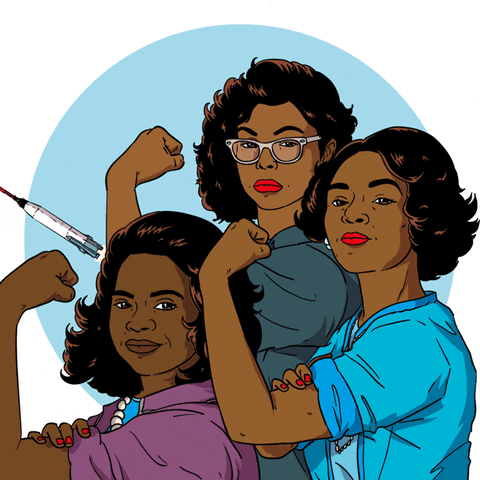 In honor of today being #InternationalWomensDay I want to take the time to express my gratitude and gratefulness for some of the strong,powerful, beautiful women in my life who inspire me everyday. 
  First, the matriarch of my family, my grandmother. Her strength, wisdom, courage, and faith remind me why everything I do is important. Even when I feel like giving up I think of her and remember that I am her legacy. I love you Granny!
 My heart, my soul, my mother. Such a strong, beautiful, independent soul. Not only did she raise me up to be who I am now, she guides me daily and gives me the strength to move forward. I am brave because she is brave, I am strong because she is strong and I am who I am today because of all the constant sacrifices you have made for me. I love you unconditionally. 
 My inspiration, my role model, my big sister. I don't tell you this enough but I admire everything about you. Your unstoppable determination and ambition reminds me that I can do anything. I love you. 
 SQQQQQQUAD UP! I don't know where I would be without these four women right here. Each of you inspire me and push me out of my comfort zone but in different ways. Sade, you inspire to go harder each day. I watched you juggle college and being a mother at the same time and still succeeded. Beth, your free spirit keeps me grounded, you remind me to live life to the fullest. Dee, you don't take shit from anybody and you always set major goals and achieve them, you remind me to go harder even if I feel like I can't continue on. And lastly, Tyler, you helped me find the confidence I never knew I had. I am a better woman because of you of who you are. I love you all!
 Oh gosh! You three inspire me so much and many ways. Jessica, my beautiful flor, we have watched one another grow in different ways and your beautiful personality just makes me strive to do better in every aspect of my life. Tori, it is so much I could say about the way you have pushed me to be great but we would be here all day. I will say that a lot of my personal growth was because of your active presence in my life. And of course Ashley, the person that just touches my soul. I haven't figured it out yet but something about you just brings me eternal happiness. You always listen to me, encourage me, and most of support me. You make life worth living! I love you all!!!
 Oh my LimeLight sisters! There is a whole gang of them that inspire me to be great but these three inspire me daily to be courageous and step outside of my comfort zone to be great and thrive!!! You ladies are AMAZING!!! Amanda, I consider you a great and positive friend and a awesome leader, I am thankful and blessed to have you in my life. Jennifer, you have an beautiful spirit that can be felt even thousands of miles area. Christine, your drive and leadership amazes me daily. I know I can count on  you to be there whenever I need guidance. I am thankful for you all! 
All women around the globe inspire me daily. All of you are amazing, strong women. Happy International Women's Day from me!
xoxo 
Danni J



Please reload