My First Brazilian Wax… Here's How It Went
This past weekend I decided to try something new as an initiative to step outside my comfort zone and try new things. I went and got my first Brazilian wax, yes lol! I had already had this on my to-do list ever since I read a comment on a forum about a plus sized girl who was told that big women can't get waxes down there and that sent my blood pressure through the roof. I hate these stupid phobias surrounding plus size women and I am here to break them all down. Now, I am gonna keep it real with y'all, my scary ass was terrified of getting a wax down there. I have heard tons of horror stories about the pain and not only that but the horrible reactions from the waxing afterwards, so I was like nah, I am not doing that.
Since January I have booked three appointments to go get waxed but I always got scared and chicken out. After doing some deep thinking about I decided to book my appointment and actually go this time. I was super nervous walking in at first, it was like I was walking to my death, dramatic, I know. Well I decided to get both my kitty waxed and my lip, cause ya girl can grow a mean mustache lol. Once she completed my lip wax, I was instructed to take off my pants and underwear and then get into the most vulnerable position EVER! The most uncomfortable thing was not the actual wax but the prep before the wax. She had to clean and exfoliate my kitty and butt before she waxed and this helps the hairs stand up which makes the hair removal process easier but it was super awkward having someone clean my kitty and butt areas but once I got over that part it was smooth sailing. Now, the pain, it only really hurt on the area near my waist but everything else was fine. I have a high tolerance for pain so it did not hurt to me but if you have a low tolerance for pain then it may hurt more for you, but it is quick pain. The entire wax didn't last most than 20 mins, which included the prep. Overall it is a good feeling afterwards.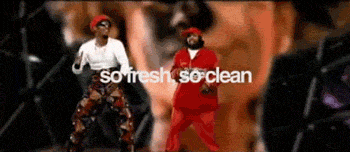 How did I feel afterwards?
Trish (my vagina) felt sooo clean and fresh. I was a little sore from spreading my legs open but nothing major. It does feel weird because you literally have no hair anywhere down there but it was worth it.
Would I do it again?
Absolutely! Not only does it make me feel super clean and fresh, Trish actually looks better. I never been a person to think vaginas were cute until I seen mine after this wax. LOL
Tips?
-Shower before you go! I made my appointment for the morning time so I could shower and then have the appointment as the first thing I do in the morning. I wanted to make sure I wasn't sweating and getting all stinky before I went to have someone grooming Trish.
-Have enough hair! Nicci, my wax specialist said that having the right amount of hair makes the waxing process a little less painful and easier to remove.
-Find a good and trust worthy waxing specialist and business. I chose European Wax Center because they use products that do not break me out and they pay attention to sensitive skin as well. It is super important you find someone you are comfortable with. Nicci was super sweet, had great conversation, made me feel proud and comfortable to be a plus size woman, and even took the edge off by sharing stories of her experiences waxing plus size women so that made me feel even more comfortable.
-Don't be scared. I know this is easier said than done but just don't let this experience freak you out! It may be painful but worth it.
Have y'all ever gotten a Brazilian Wax? If so, share your stories below.
Xoxo,
Danni J



Please reload