Is This N**** Crazy? A Dating Rant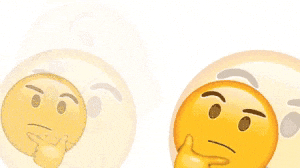 This year has been interesting to say the least. Earlier this year I said I was going to try dating in 2018, this began with a two short experiments with two popular dating apps, Tinder and Plenty of Fish (POF). Now I know that Tinder is mostly known as a hook-up app but I have had friends who had great experiences with the app and one of them is engaged to someone she met on Tinder. Well, for me Tinder sucked. Most of the dudes I talked to wanted sex or had boring conversation, also there are just way too many white guys on that app, which I am all for interracial relationships but not really something I am looking for at the moment. After I tried Tinder for a week or two I moved on to POF. I heard so much about POF both good and bad and have close friends who had success on the app so I gave it a go and… let's just get into the story.
So on POF it was extremely overwhelming because the dudes on that app are aggressive as hell and you get such a high volume of messages that it is hard to keep a steady conversation with everyone. I decided to choose three top prospects and focus on communicating with them. I had a burner number(I used a app called Free Tone) for the guys I seemed to be having a decent conversation with I gave them that number and for the ones that had more potential than a good conversation I gave them my real phone number. Well for one, much like Tinder a lot of these dudes just want sex but then there are a lot who are looking for genuine companionship which is cool and I hate to sound shallow, there aren't a lot of attractive guys on the app which can be a major issue for most people, not just me. Well out of all my prospects I met one guy who I genuinely was interested in and here is why I ask "Is this n**** crazy?
We began just talking, learning little facts about one another, cool right? Well, one day he just didn't text back anymore and I was like cool no big deal for me. Then two weeks later I get a text from him explaining how he was sick or some shit and that's why he didn't respond. I was like cool, no big deal. We FaceTimed a few times and communicated daily. One day he wanted to hang out and I was busy but decided to make time and said once I am done with what I am doing I would hit him up, I did and no response. The next day I texted just to say hey and his conversation was dry so I just stopped communicating with him.  A whole month later I get a text saying "oh you forgot about me", I was like wtf? Anyway I texted back but by this point I am no longer interested in him at all. I continued to entertain him here and there and then somewhere his conversation got super sexual. I am an adult and can handle that type of conversation and honestly I was entertained by the fact that he finally showed his true colors. Well here is where he got thirsty and annoying, I mean by the way I was texting him he should have known I wasn't really interested but hey, gotta keep trying right? Anyway he called my phone at 3AM back to back like four times, I was a little taken back but I didn't try to harp on it too much. I did not mention it at all and he texted me again like nothing happened. Well after not talking to him for a week I thought he finally stuck to his normal M.O but nope, on a Saturday once again he called AND Facetimed me three times at 3AM. Can we say BLOOOOOOCCCCKED!?
Here is what I want to know. What makes him think that I would wake up and hop out of my cozy bed at 3 in the damn morning to drive to lay up with him? I mean really dude? Then, it shows the type of man he is because why would you even be comfortable with me doing that let alone have some random chick come to your spot at 3AM just for sex? I mean I could be a scammer who sets dudes up to get robbed or something but hey that's just how I think. Needless to say, I am cool on the dating scene right now. I don't want to be asked "wyd" or "how are you" a million times a day, I am a grown ass woman, stimulate me with just more than your penis and meaningless conversation. Dudes these days are lazy, I mean super lazy and while I like to blame their parents I cannot. Some of it is on their parents but a lot of it is on us women too. So many allow and accept bullshit from men which makes them lazy and think they can have a woman when they want too. Of course I wasn't looking for love but I just thought that these dudes had more sense than to think that I would just be willing to hop out my damn bed at 3AM for dick, nope!  Also, even if I was just looking for cheap thrills and one night stands the way he began to blow up my phone was ridiculous and annoying, like damn man you ain't even hit yet and you are being this thirsty? Chile, it was a mess.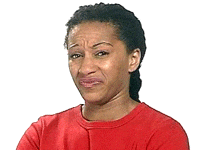 Tell me about some of your dating experiences?
Xoxo,
Danni J



Please reload