BAQ Girl Talk: Ways To Deal With Ghosting(Ghosting Part Two)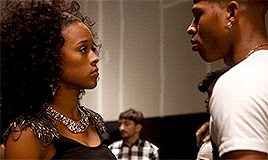 Estimated Reading Time: 5 Mins
Last week we talked about the concept of ghosting and how it affects the dating scene today. This post is just a follow up to that one. In this post we are going to be discussing ways to deal with the ghosting practices while dating in 2018. I am sharing a few tips from my own personal bag of tricks and a few come from my squad. Let's jump right in.
Don't get too comfortable. I have been in situations with men where I got comfortable after a few weeks and then after I get ghosted I am left feeling stupid but since I learned to expect that this person can ghost me at anytime I don't get comfortable until well… it's time.
Keep a rotation. I learned that it is ok to date multiple people at a time, in fact my best friend Tyler taught me this. When dating she talks to one than more person at a time that way if she gets ghosted by one it won't matter because she has a rotation. Now this concept doesn't always work because we can control our FEEEEEEELLLLLINGS(WORD TO ELLA MAI) and we may like someone more than we like another but it is important to keep a few on the roster before committing to one.
Go with the flow. I know for some of us this is hard (me included) but I noticed that when I just follow the flow I get more information about the character of the person that way I know who I am dealing with and don't have to be surprised when and if something goes left.
Watch for the flags. The biggest mistake we women make is not listening to the natural detector we have which is called "intuition". We know when something is up, it is important to make sure you are watching and recognizing those flags before the person has an opportunity to ghost you.  
Know who tf you are. Sometimes you're gonna just get ghosted, it happens to the best of us HOWEVER remember you're a fucking queen. It may sting at first but it takes a real queen to pick their crown up and keep moving. It also doesn't help to remind people who the hell their dealing with. A QUEEN!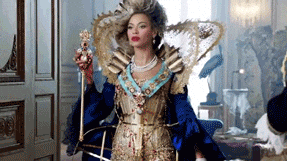 How do you guys deal with ghosting? Let me know in  the comments below.
Xoxo,
Danni J



Please reload