BAQ Girl Talk: How Much Does It Really Cost To Be A Woman?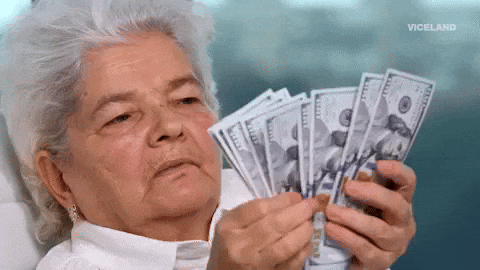 Estimated Reading Time: 6 Mins
Most of the time I love being a woman, then there are times when I wish I wasn't. Last week I was talking to my friends and we discussed how expensive it is to be a woman and that led me to wonder how much it truly cost to be a woman in the 21st century?  I was so curious I decided to research and share with you guys what I found. Lets jump right in…
First, I want to say that this research was just looking into the basic expenses of the average woman, most women I know spend 2-3xs this much on a monthly basis, including myself. 
Sanitary Products: Periods, ugh. Probably one of the biggest downsides to being a woman and we have to pay for it. Here's the breakdown:

The average woman uses 20 tampons per cycle. Most tampons boxes come in packs of 18,24,36 tampons per box. Depending on where you shop tampons cost $4 per box of 18, but remember that most women use 20 tampons per cycle which means that the most women probably pay $8 bucks plus taxes each cycle. Now this may not sound like a big deal to most, it does add up over time and considering the gender pay gap… yea, you get the picture.
*Please note that this a general round up. There are millions of women who deal with heavy periods that require much more than 20 tampons per cycle*
Below is a chart that gives a general breakdown of the MONTHLY cost of the AVERAGE woman.
The chart above is just a basic breakdown on how much the AVERAGE woman spends to meet the not only the basic biological needs of being a woman but, to also meet the needs of general beauty standards of society.
So, let's do the math:
Using the table above, I added up the cost of everything on this list and the total was $171 (please note that I doubled the cost of the tampons since most women need more that just one box, and I averaged out the mani and pedi cost). Now most women purchase these items at least once a month so if we multiply $171 by 12(number of months in a year) we get $2,052. That isn't cheap considering the other expenses women have just to meet the basic needs of being a human being. Also, the average female doesn't even bring home $2,052 in one month so put that into perspective.
While I consider myself the average woman, I know I spend 2xs more than $171 to meet my basic needs as a female being, so I cannot imagine what other women spend. Overall it COSTS to be a woman and yet instead of being valued in this society we are often left behind and thought as less than.
I hope this puts things into perspective. How much do you spend? 



Please reload