BAQ Girl Talk: Worst 1st Date Stories PART ONE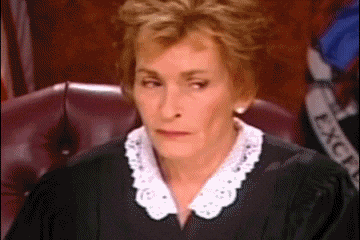 Estimated Reading Time: 4 mins
Dating is ROUGH! I know I have had my share of awkward and uncomfortable moments when dating and I am pretty sure you all have too. I decided for this week's girl talk we are going to read about first date stories from three different women. Some of these are funny and some are just a big WTF! Check em out!
Miranda:
I went on a date and didn't know even know it was a date. I had just broken up with a boyfriend and this guy I considered to be just a friend wanted to go to Busch Gardens, so I went. We are in line at a roller coaster and he's talking, and I think to myself "Oh fuck, this guy thinks we're on a date" because he kept leaning in attempting to kiss me. WTF! So, I quickly texted my mom saying "call me" so I would have an excuse to leave. I realize that I picked him up so that meant I had to take him home. Anyway, I take him home and before he gets out of the car he asks me "So are you gonna give me a kiss?", I replied laughing saying "no". He slammed the car door and never spoke to me again.
Alexis:
GIRL! Listen, I got asked out by a guy that I liked, sounds good right? Well the date was going good until the waitress asked, "Is this going to be one check or separate"? And guess what this boy said? SEPARATE CHECK! I was so SHAMED! To make it worse I rode with him to the restaurant, so that was going to be a awkward car ride. Anyway, I didn't say anything the entire ride back to my car. When we pulled up to my car I asked him "So was this supposed to be a date or an outing type of thing?" He replies, "an outing". I was DONE! He texted me two weeks later apologizing and said that our communication was off, and he wanted to start over, I said no.
Ashley:
So, I went on a date with this cute guy I went to college with, of course I was excited. I did my hair all curly for the date and when I met up with him he compared me to Chewbacca, fucking Chewbacca. To make things even worse he continued to make the Chewbacca sound everytime I would speak. He thought it was hilarious, well… I didn't.
All I can say is…
Thanks to these wonderful ladies for sharing their stories! Want to be featured in part two of this series? Email danni.jackson@beautifulambitiousqueens.com with your stories and YOU just might be featured.



Please reload